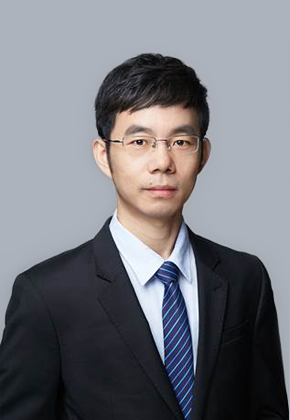 Liu, ShuzhiPatent Attorney
Education

Applied Chemistry, M.S.
Chemical Technology, B.S.

Language
Technical field

Mechanical Materials, Biochemistry
Career

Mr. Shuzhi Liu graduated from Beijing University of Chemical Technology, majoring in applied chemistry. He began to work in the IP field in 2006. Before joining our firm, he worked as a patent attorney in a well-known domestic IP firm where he was responsible for patent application, patent drafting and other related matters. He is the Manager of Biochemistry and Medicine Department in our firm.
Mr. Liu's practice includes drafting high quality new applications, foreign patent application, responding to office action, reexamination, invalidation, litigation, infringement analysis, stability analysis, search etc. He specializes in chemical engineering (organic chemistry, inorganic chemistry, chemical technology), medicine (chemical drugs, preparations, pharmaceutical formulations), materials (polymer materials, new energy materials, such as secondary battery materials, especially lithium battery materials), biotechnology, etc. Mr. Liu has provided solutions to various patent issues through his rich experience and has been highly recognized by clients. He also gave enterprise-oriented lectures organized by CNIPA.

Social Activities

Editor of "foreign patent practice (U.S.)"