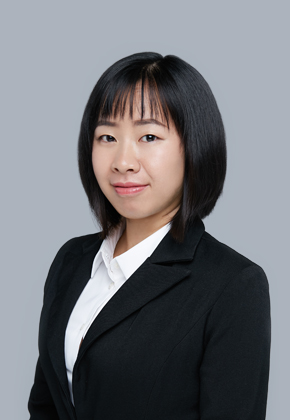 Shu, ChangPatent Attorney
Education

Food Science and Engineering, M.S.
Chemical Engineering and Technology, B.S.

Language
Technical field

Mechanical Materials, Biochemistry
Career

Ms. Chang Shu graduated from China Agricultural University majoring in Food Science and Engineering. She began to work in the IP field in 2013 and worked in a well-known IP firm where she was responsible for patent prosecution as a patent attorney. Now she is mainly working on filing new patent application and PCT application in our firm.
Ms. Chang Shu's practice includes filing international and domestic new applications, PCT applications, responding to office actions, invalidation, reexamination, and infringement analysis, etc. in the fields of chemical engineering, food, biochemistry, and mechanics. Ms. Shu is familiar with patent laws and practices in Europe and America.

Social Activities

Editor of "foreign patent practice (U.S.)"