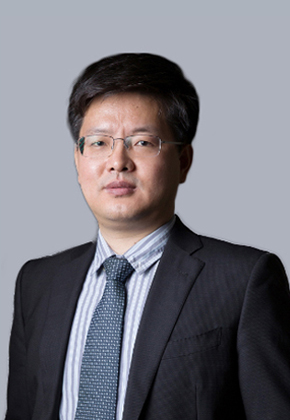 Jin, XiangyunManaging Partner, General Manager, Patent Attorney
Education

Mechanics, M.S.
Engineering in Optical Technology and Precision Instruments, B.S.

Language

Chinese, Korean, Japanese

Technical field

Mechanical Materials, Telecommunications
Career

Mr. Xiangyun Jin graduated from Osaka Prefecture University, majoring in Mechanics. He returned to China and began to work in the IP field in 2005. Before joining our firm, he worked as a partner in a well-known IP firm where he was responsible for business management and market development of Japanese and Korean clients. He currently works as a founding partner, general manager and patent attorney in Foundin IP.
Mr. Jin is committed to solving intellectual property problems. His practice includes patent drafting, internal and external new patent applications, reexamination, infringement identification, invalidation claims and litigation. Mr. Jin's technical areas include optical design, photoelectric instruments, machinery, semiconductors, electronic communication and so on. Mr. Jin has handled many IP prosecution and enforcement cases, especially in the fields of sensors, image processing, transmission, and display, computer technology, and home appliances.
As the founding partner, Mr. Jin always sticks to concept of "take the honesty as the boat, take the professionalism as the sail" and leads all members of Foundin IP to provide clients with high quality intellectual property services.